How We Work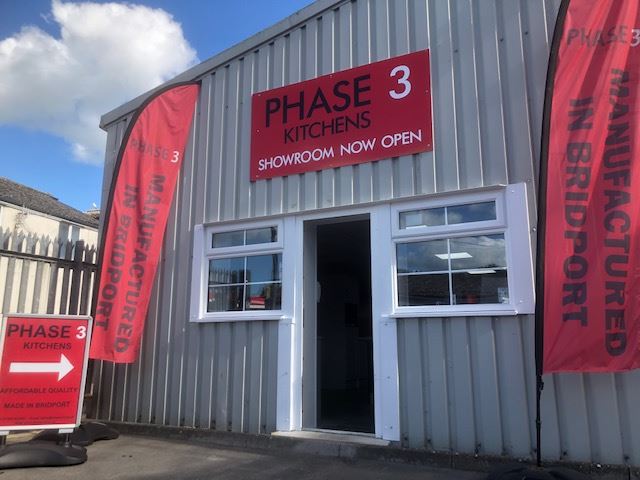 1

First Contact

You can get in touch with us several different ways – drop us an email, message us through our website or give us a call. Will be happy to run through everything with you, and guide you through each step to your new dream kitchen they will also explain how we work. We just ask that you bare with us as we are a really small team and we cannot always be in the office.
2

Design & Specification

Book in for a Showroom appointment and come and have a Tea or coffee in our relaxed laid back environment to run through options, ideas, colours and budgets and you can get a feel if we are the right fit for you! You can if you want to leave us some initial plans at this point, we can put together version 1 plan for you sending you your kitchen design in the latest 3D panoramic design software so you can see it virtually. We will also run through your plans with appliances so we can make sure that they will be suitable and will fit in where you want them. Alternatively, you can choose to browse through our selection of appliances. We will also discuss Fitting options, Phase 3 work closely with a small amount quality fitters from the local area so we can offer a complete package. We don't try to compete or compare our prices to others we offer an affordable quality product and service to match the price you pay and are completely open from the start. We also do not want to flood the market place with lots of generic Kitchens we want our customers to get a real unique kitchen for an affordable price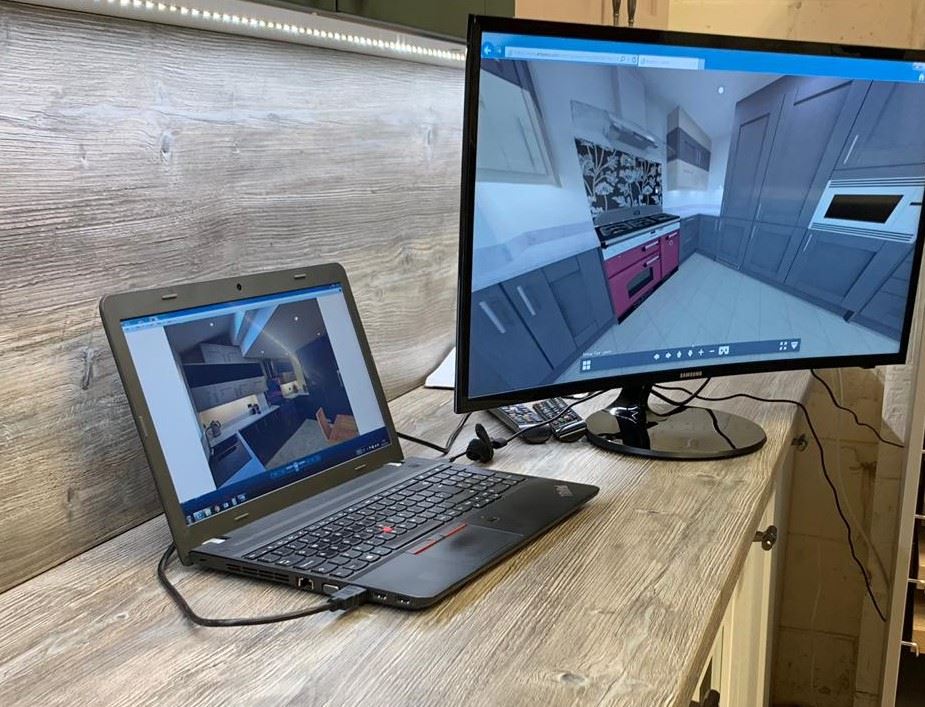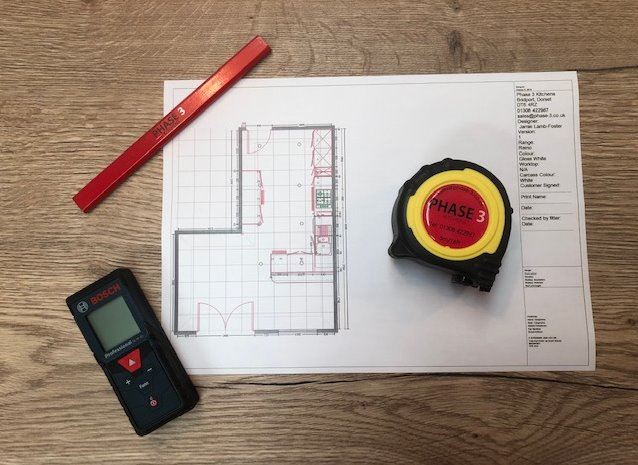 3

Site Visit
Site Visit if you are happy with Step 2 and you like what we have done so far, we will arrange to come out to your house and run through the measurements to triple check that everything will fit how it should and make any changes that you require or new ideas that you have had, we will then go away and produce Version 2. At this point We will also order free of charge your favourite colour door sample and worktop sample for you so you can use this to match other aspects of your kitchen that you may be looking in to for example tiles and paint. Please note we that for us to do this step the room must be ready, no Structural changes still to be complete and plastering all done on sections where the kitchen may run.

Second Site visit with Fitter or installer to run through Version 2, we will at this point run through everything to make sure they are 100% happy with how its going to work so that everything is as smooth as possible with the installation. We can do this with one of our associated fitters or your own. If it is your own fitter we ask them to be on site so we can run through each aspect and make sure they are happy with the items they are going to fit. We also ask that only Kitchen installers are used to fit our products and they must visit our showroom before hand so we can run through how our products work.

Final Changes Version 3 any final changes you would like to make or the installer feels need changing. We then make a Final plan and 3D panoramic design for you to review to make sure your 100% happy.
4

Manufacturing

Your kitchen is manufactured to order on site in our factory using the latest technology in CNC machining, ensuring a high-quality product is produced every time. Each cabinet is assembled by hand by our skilled team, then individually checked for quality prior to being packaged for transport.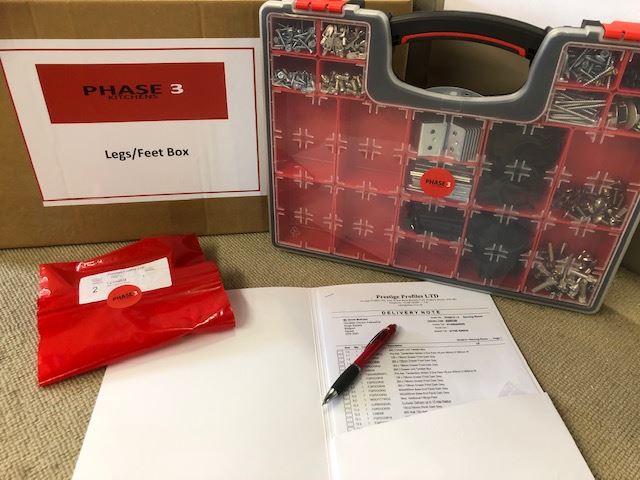 5

Final Check

When the kitchen is finished and ready to be dispatched, we do one final quality check, we lay the whole kitchen out dry in order to the floor plan to make sure one last time that nothing is missing. We do this one week before delivery giving ourselves a chance to fix anything before it gets to you.
6

Delivery

Your order will go through our stringent booking in and out process to ensure that everything required for your new kitchen is delivered on time, and in an orderly manner! We ensure each individually labelled unit can be installed quickly and effectively in place, keeping the entire process as streamlined as possible, using the information provided to yourself and your fitter. We dry fit the kitchen to the lay out to make sure each part is present and then load this in to our van. The kitchen will then be delivered on the first day of the week ready for install. We only make kitchen delivery's on a Monday as in the unlikely event that there is a snag we have plenty of time then to fix any issues.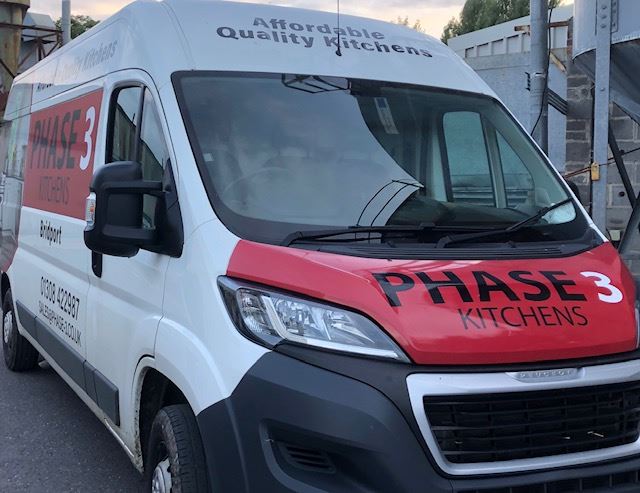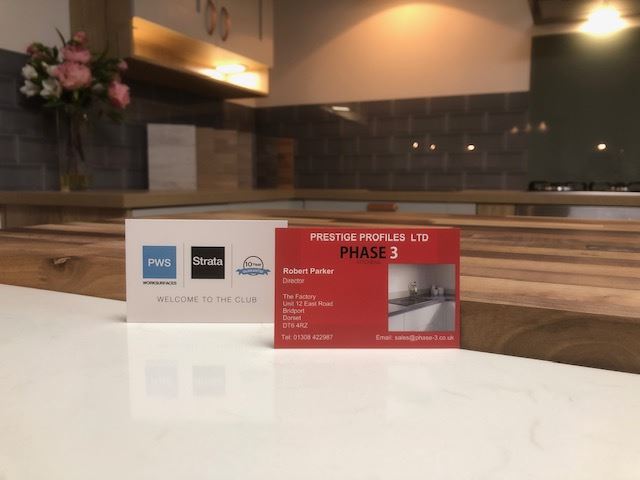 7

Aftercare

Aftercare and support, as a small business we pride ourselves on our personal touch and we are always happy to support you going forward. We like to come out after the kitchen has been installed to see your wonderful new kitchen that has been bought life and if you allow us to take some pictures for our webpage.