About Us
Phase 3 Kitchens is a Kitchen brand created by Rob Parker in 2015, (who was formally part of the long-standing local business F G Parker a third-generation family business run by his Grandfather from the same site in the 1960's)
Here at Phase 3 we design and manufacture your dream Kitchen so we are in control of the whole process giving us the ability to adapt to any change's quickly. We aim to be open and honest from the very start and look to build this type of relationship with our clients. We offer an affordable quality product and don't try to compete with others and rack up numerous design versions and quotes, we simply ask your budget and build your dream kitchen within it giving you our very best price from the start.
We are a very small team and don't Bite of more than we can chew, we put our full commitment and efforts in to your design to try and give you exactly what you are looking for without having to rush. This also applies in production we only supply a Maximum of 2-3 Retail kitchens per month , this is so we can put our full concentration in to producing the best quality kitchens setting it aside from your bog standard run of the mill kitchens. This also ensures that we don't flood the market with lots Generic Kitchens.
As a family run business with a very small local team we ask that Appointments are booked well in advance. Lastly, we hope that you will want us to support you through all the steps to making your dream kitchen a reality, from a local independent family run business that cares.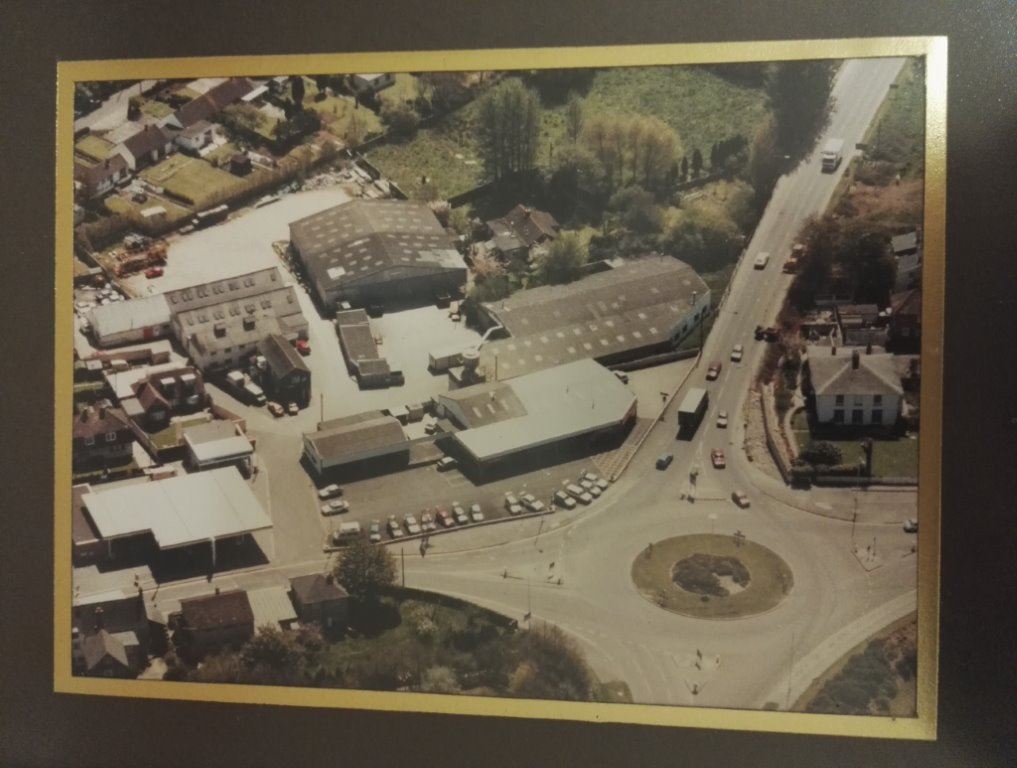 Above: Our Bridport factory back in the 1960s