Laminates
Our main range of worktops are from Egger, as we've found them to be the best quality in the marketplace. They have a reputation exceeding no other for quality, durability, and affordability. With their new range of finishes being launched for 2020, they still offer worktops in both postformed and square edge, they've completely revamped their range to ensure they're at the forefront of both design and availability.
With a total of 34 different finishes available in 3 different depths between both the postformed and square edge worktops, there's plenty of choice to suit your laminate worktop requirements. With matching upstands and splashbacks available to complement each style and finish of worktop, Egger will be able to help set your new kitchen apart from the rest, and why Egger are one of the top laminate worktop suppliers in the UK.
Egger Laminate Worktop Brochure
Most Popular Laminate
Our number 1 selling worktop for 2018, 2019 and 2020 has been Egger's Natural Halifax Oak. The realistic finish of this laminate worktop has to be seen to be truly appreciated, and you'll be able to see why it's been our Number 1 selling worktops for the last 3 years, and why it's very easily mistaken for a solid timber.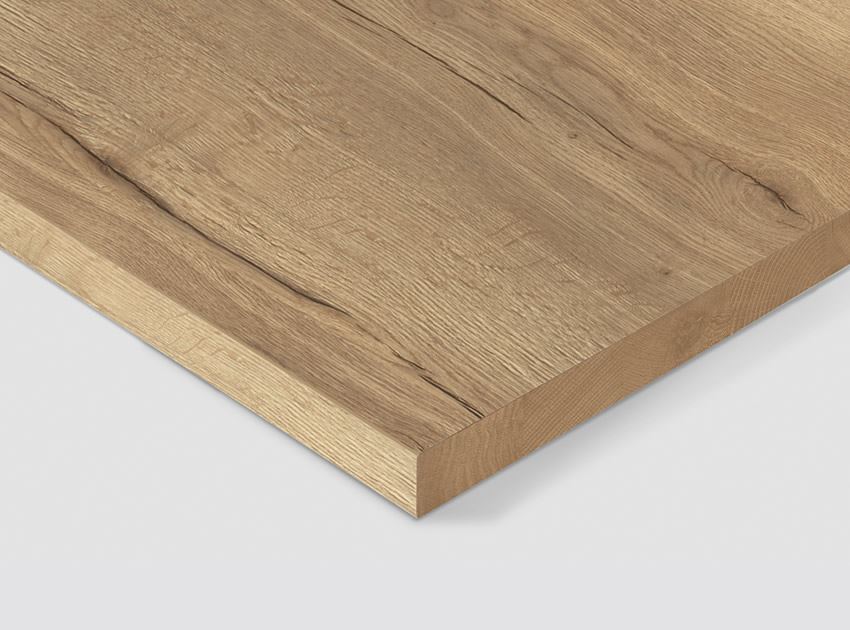 Laminate Worktop Examples