Push-to-Open, Handleless Kitchens
Released On 22nd Aug 2019
If your dream is for a sleek, contemporary kitchen with handleless doors and drawers, you should take a look at a push-to-open system for your kitchen cabinets. In this blog post we will go into further detail about push-to-open, what it is, and things to consider when looking at this sort of system.
What are "push-to-open" kitchen cabinets?
Push-to-open (also known as TIP-ON), is as it sounds - a handleless kitchen system incorporated into your cabinets and drawers that eliminates the need for handles. It's as simple as pushing against the closed door (in the right area) and the door will open itself back on you.
Why go for push-to-open?
Using push-to-open allows you to go handle-free for the popular ultra-sleek modern look, be it with a slab door or a contemporary shaker. It's particularly popular where the kitchen is open planned and you want it to flow from one part of the room to another, without looking like a completely separate room.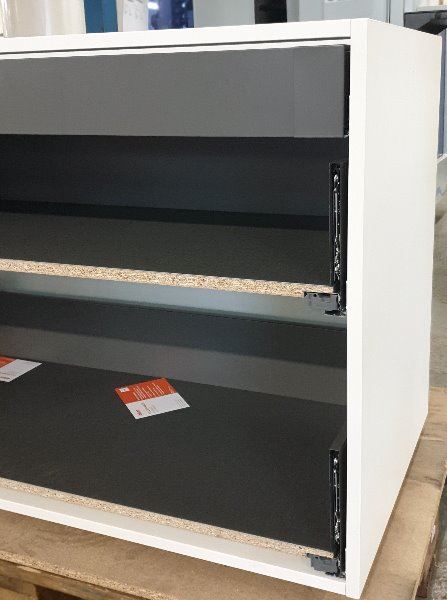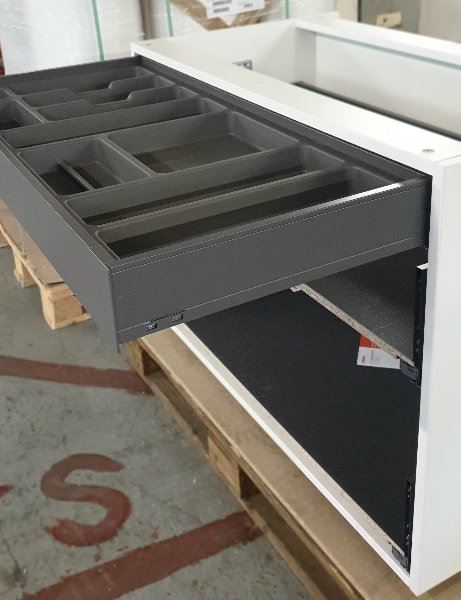 How does Phase 3 Kitchens offer push-to-open cabinets?
Using the latest Blum technology, we use their TIP-ON components to integrate push-to-open mechanisms across our standard cabinets.
For drawers, we move to our upgraded drawer system, called Legrabox, with the TIP-ON system built in. Some other advantages of using Blum's Legrabox drawer system is that on pan drawers it's a fully solid side; they now have a maximum load capacity of 40kg per drawer (as opposed to our standard drawer system - Blum's Tandembox, which has a load capacity of 30kg per drawer). Legrabox drawers come in the very popular modern finish of Anthracite (or Onyx, dependent on what you prefer to call this colour).
For our normal handleless doors we use Blum's TIP-ON system again, but now for doors, all cleverly concealed away so it doesn't interfere with the normal use of your cabinet. The hinges now are not soft-close anymore though, as this interferes with the TIP-ON system and makes it "bounce back", as the soft-close and tip-on work against each other, rather than allowing a flowing opening movement of the door.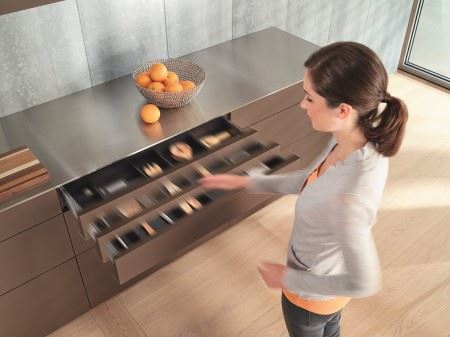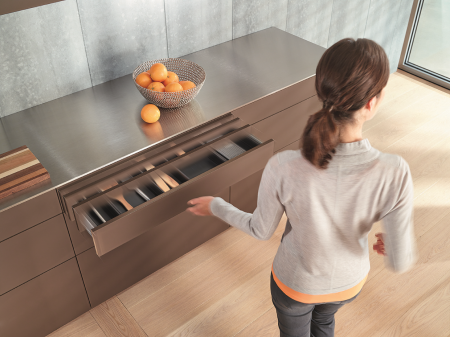 Can I still have pull-outs for storage solutions?
Yes, we can still offer you pull-outs (including those where the pull-out is connected to the door) using a push-to-open system. Kessebohmer, who we use for our pull-outs and clever storage solutions, offer their own push-to-open system, to be used along with their pull-out systems. We can offer all our Kessebohmer pull-outs in an Anthracite finish, which compliments Blum's Legrabox beautifully.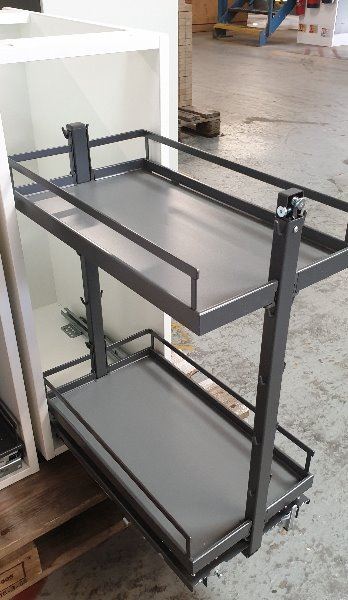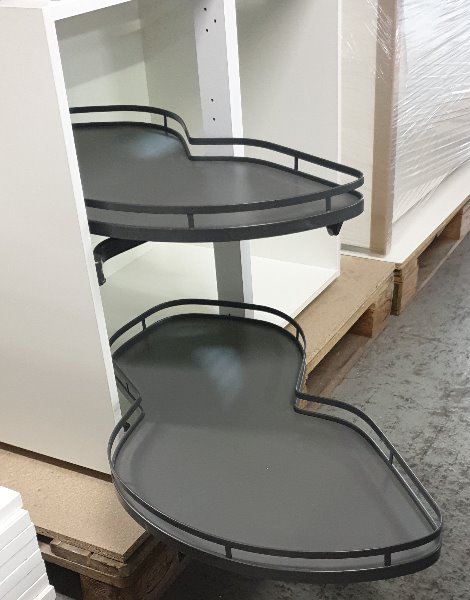 What about integrated appliances?
Because of the weight of an appliance door we can't use a normal TIP-ON system to make this push-to-open. To get around this we move to an electronic opening system. Some higher end appliances may already have this built in to them, as they've been designed specially with a handle-free kitchen in mind. For normal appliances that don't have any electronic opening system built in, we use Blum's Servo drive - this keeps the kitchen handle-free, but now you're pushing against a piston that's electronically controlled, and will push the door ajar so you can open it right out. You would need one servo drive per door on an integrated appliance. To give you an idea of what this means:
An integrated dishwasher will need one servo-drive system to open the door.
A fridge/freezer will need two servo drive systems in order to open each section of this appliance
A full height larder fridge or freezer (instead of two separate sections in the same appliance housing) will still need two servo drive systems, but we will also use a linking cable so that they both open at the same time.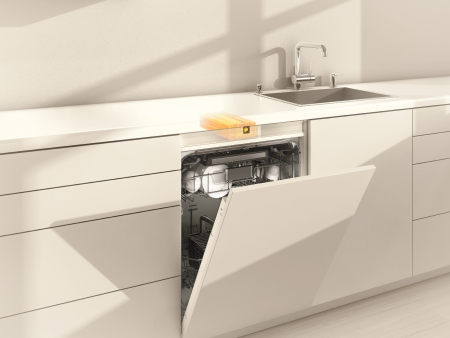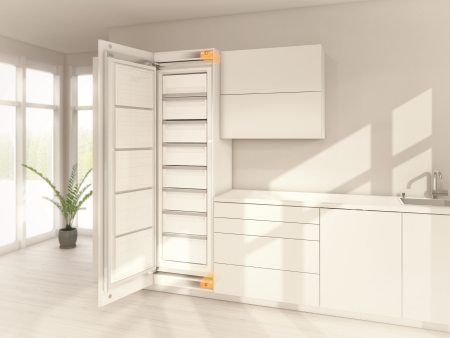 We do hope you find this information useful, and that it helps you decide on whether or not our push-to-open system is the right option for your handle-free, dream kitchen.
If you have any questions or would like any further information please contact us directly where one of our experienced team will be happy to assist you further.
Similar Posts
18th Apr 2019
How to measure up your own kitchen and create a floorplan to assist our design team at Phase 3 Kitchens