Released On 21st Jun 2019
This kitchen above (along with a second kitchen for their annex) was produced with units using Egger Aubergine (U330 ST9)
Bespoke Requirements
Non-Stock Carcass Colours
Although we offer 5 carcass colour choice by standard, you may find that there's a particular colour you'd like to have your units in (such as a colour match to the doors or worktop, or even a contrasting colour for that bold feature). As your local kitchen carcass manufacturer, Phase 3 are able to manufacture non-standard colour units for your kitchen, to give you more of that bespoke feel yet without increasing the price astronomically! If you'd like to see an example of a full kitchen with a non-standard carcass colour please take a look at our case study here.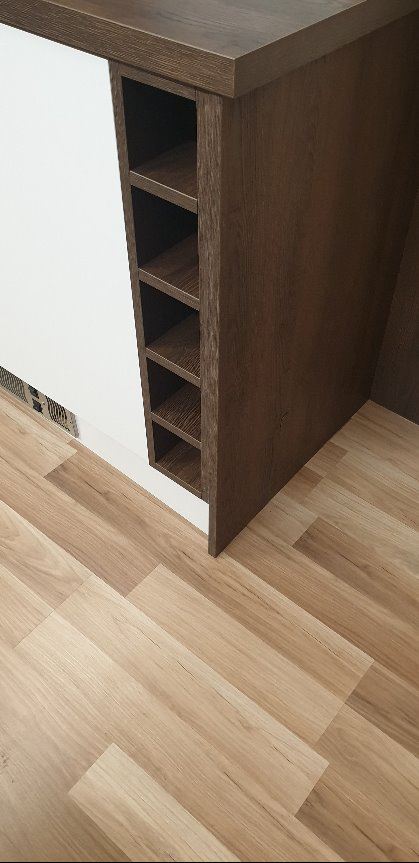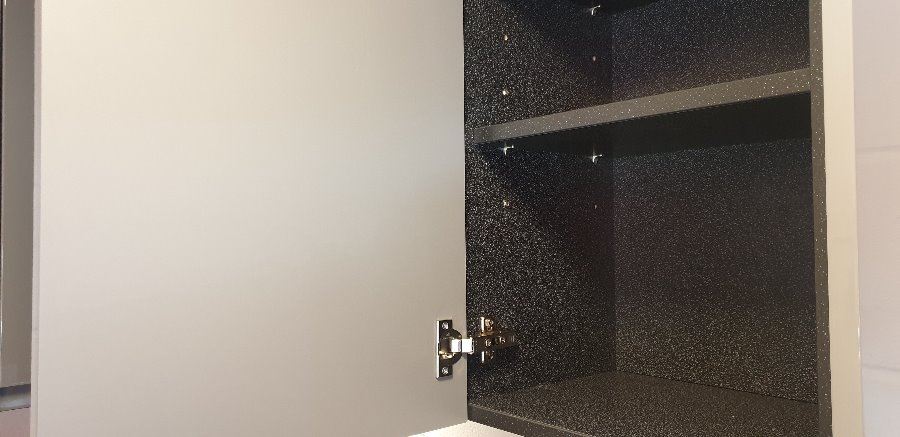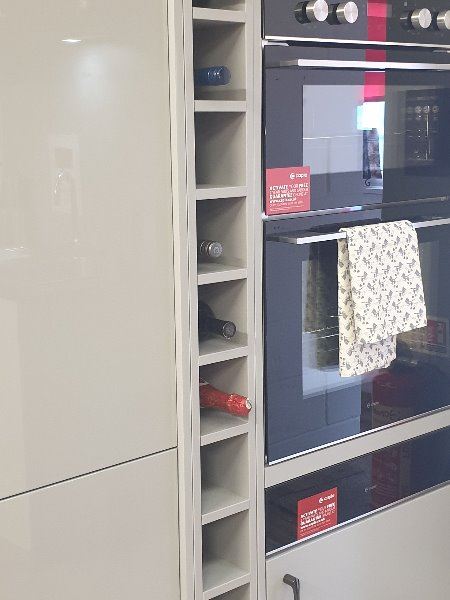 These carcass colours were produced in a matching board colour to our Egger Laminate worktop (left), a contrasting board colour, for that added WOW factor (middle), and a matching door to our Silver Grey doors (right)! We can match many door colours and Laminate worktop colours, just ask us for more details!
Bespoke Size Requirements
Whether you're having a problem with units to match an existing kitchen, or if you've got a problem area of a specific room where standard size units wont quite just cut it, as a manufacturer we can make size specific units to get around these complications, taking as much of the hassle out of adapting units on site as possible, so your build can run as smoothly as possible.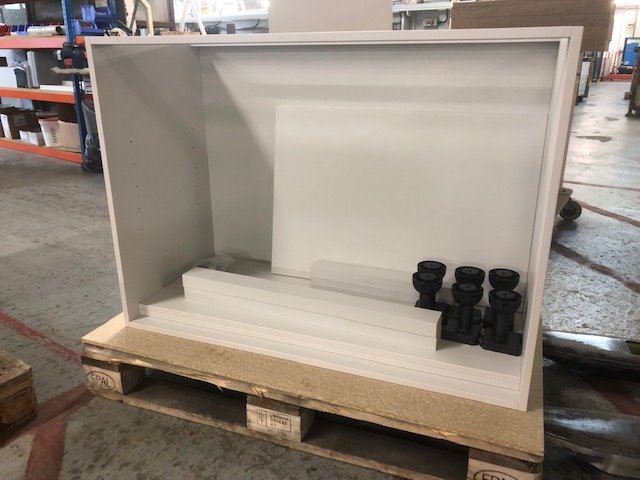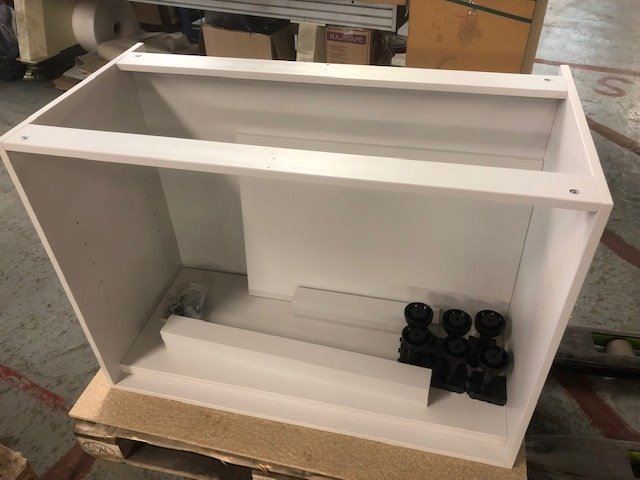 This corner base unit was manufactured for a local tradesman with just a 2 day turn around, to match a non-Phase 3 kitchen where the supplier had let him down! We matched their sizes and board colour with no problems, all in a very short turn around period!
Fitted Pull-outs
We go the extra mile with every kitchen to ensure that not only do we deliver everything in immaculate condition, but also that any hassle we can take out off the fitting we will do so! For this reason we pre-install every single clever storage solution (pull-outs, to you and me) and waste storage solution into our units before they leave our factory, all at no additional fee! This can save you literally hours on site assembling, adapting and aligning everything to get it perfect, with our state of the art CNC machines pre-drilling our units for each individual pull-out, you don't have to worry about having to fit any of these again! Those individual requirements for your kitchen no longer need to cost you more in fitting the kitchen, as we've already taken all the hard work out for you! Just take a look at some examples below: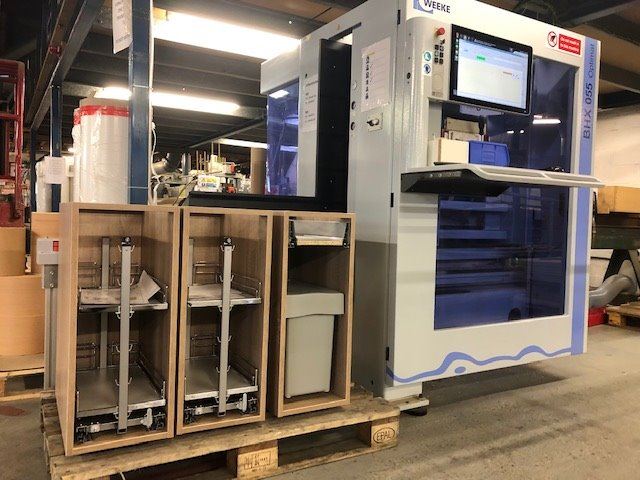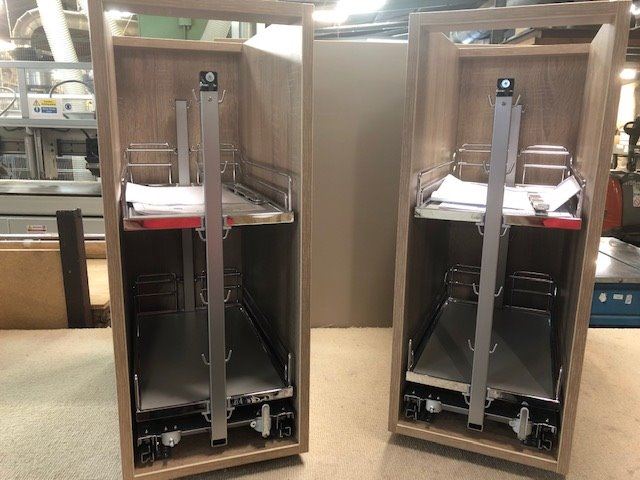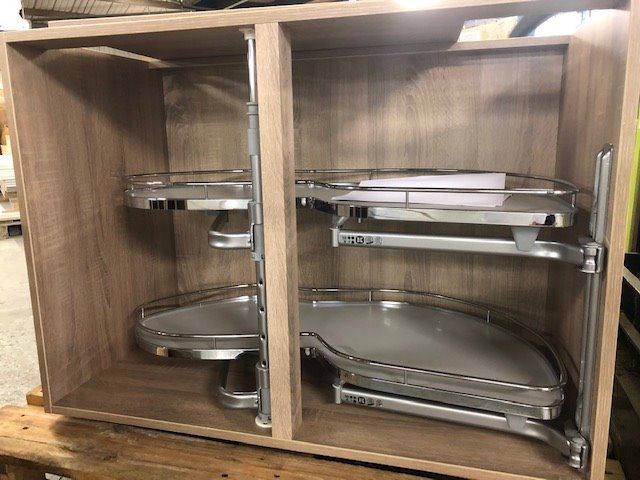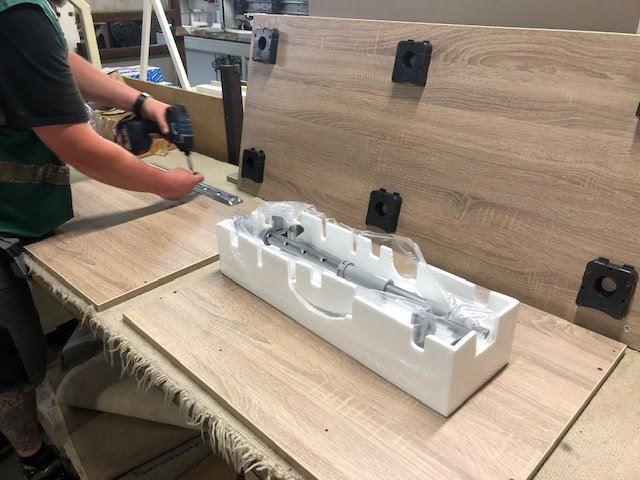 Want to find out more about what type of pull-outs we have available? Take a look here.
Similar Posts
22nd Aug 2019
The innovative "push-to-open" system can be used on kitchen drawers and doors to give you the ultra-sleek, handleless kitchen you've dreamed of.
12th Aug 2019
Struggling to know what worktop to choose? We've gone through some of the advantages of each type and considerations for them too.
18th Apr 2019
How to measure up your own kitchen and create a floorplan to assist our design team at Phase 3 Kitchens